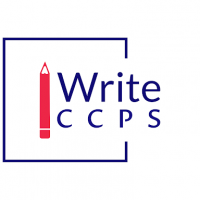 YOU HAVE QUESTIONS. WE HAVE ANSWERS. WRITE CCPS!
What is Write CCPS? CCPS is introducing Write CCPS—a two-way customer service platform designed to provide official feedback/information to our Caroline school community.
Who can use Write CCPS? Any CCPS stakeholder can submit a question, idea, concern, or compliment any time of day—or night—and receive a timely response from a CCPS staff member.  The Write CCPS system will be monitored during school office hours (M-F, 8:00-4:30), with responses ideally being provided within 48 business hours of receipt.  
Why use Write CCPS? Write CCPS will make sure your questions get timely and accurate answers. The system will track hot topics, which will allow CCPS to be responsive to matters most important to the community.  And… trending topics will also be used to develop future CCPS Express articles, School Messenger email/phone updates, and FAQs.
When should I use Write CCPS? 
Use Write CCPS when you have a division level question, concern, or suggestion/idea; 

Use Write CCPS if after communicating with building/department level staff, you are seeking additional information or support; 

Use Write CCPS as an alternative to social media to ensure receipt of accurate and detailed information;

Use Write CCPS if you'd like for a staff member or group to receive a compliment.